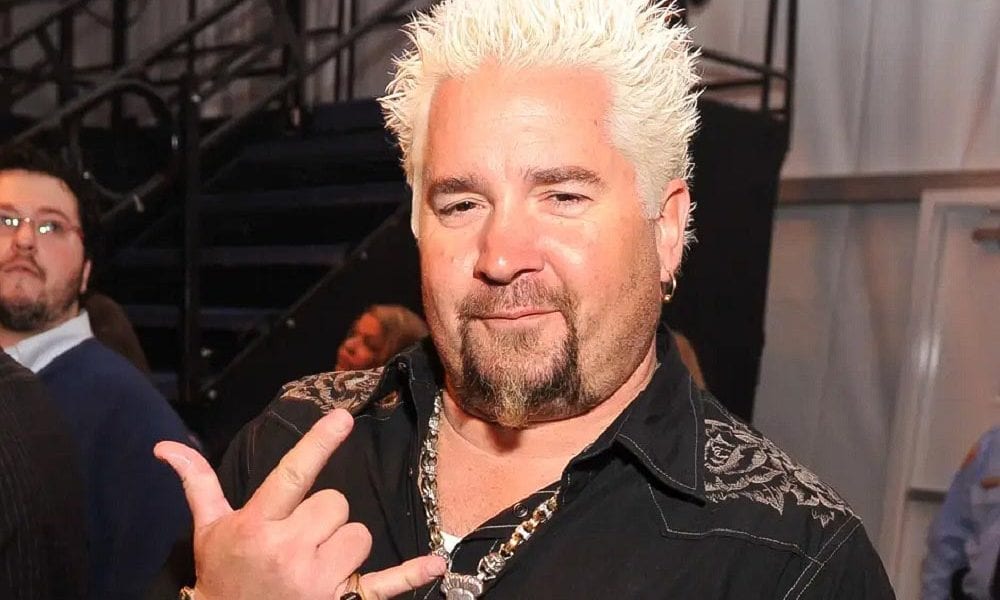 The 'Dark' Story Behind Guy Fieri's Iconic Hairstyle and Why He Can Never Change It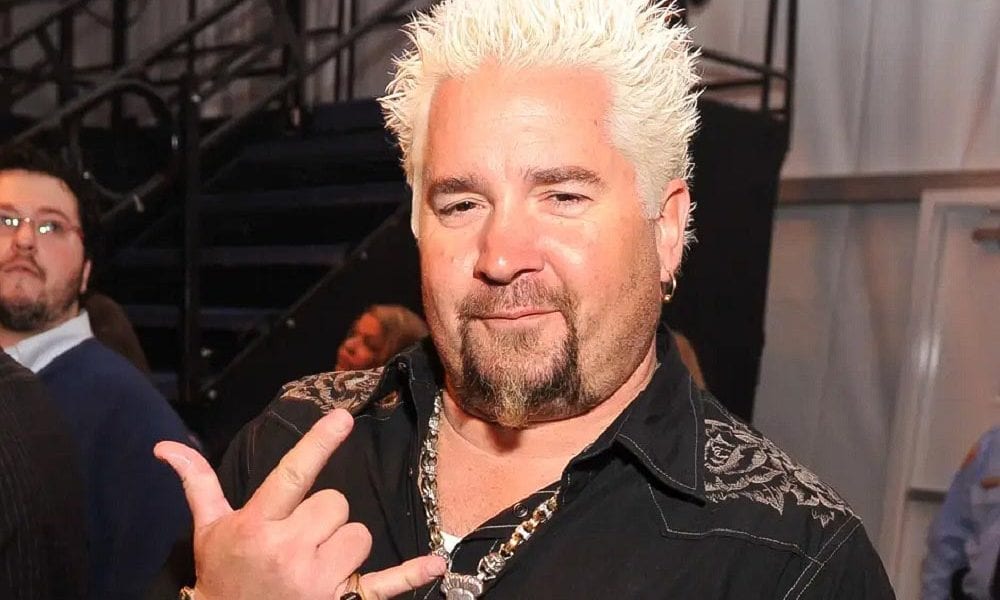 Celebrity chef Guy Fieri is practically the face of American food television's rowdy and mass-market side. Throughout his years on the Food Network, he's built his own brand based on his personality and another defining feature: his blonde and spiky hair. What many people don't know though is the 'dark' story behind his iconic hairstyle.
'Dark' Secret
The 52-year-old television personality was actually born with dark hair and wore his locks au naturel for a long time.
He got his signature look when he went to his hairdresser, Christina Jones, and told her to do whatever she liked with his hair. After she was done and Fieri finally saw his new look, he actually thought that Jones hadn't completely washed off his shampoo yet.
As can be expected the chef was still not used to his brighter and bolder hair color, so he donned on a ball cap before heading off to a busy Friday night at his restaurant. And he wasn't the only one who needed time to grow accustomed to his new look. His now-wife Lori met a differently styled Fieri, one that wore suits and a tie with dark hair.
Totally Different Man
As she recalled, her husband sported no goatee at the time and none of the bright and casual clothes that he wears today. Years later, she sometimes still finds herself looking for the man she married, who sported a cleaner look.
Luckily, Lori reveals that there would still be times when Fieri would go back to his dark roots and shed his frosty hair. The cycle would usually be red-blonde hair to match the summer and growing out his natural color back for winter.
One good thing about the Food Network host's current look though is that he and his natural blonde wife can match hair colors. What more, Lori has learned to accept her husband's funky locks as she has admitted that she wouldn't be willing to dye her hair black for him either.
Signature Look
That said, the public would probably have the opposite reaction to Lori once they do see the restaurateur's natural hair color or without his mane altogether.
In fact, either scenario would certainly do some damage to the 'Diners, Drive-Ins and Dives' host's public image and brand. Fieri seems to be brave enough to attempt though based on a 2016 interview with CBS.